A program that has already changed more than 500 Kapiʻolani Community College students' lives recently received a $1.2 million boost from the visionary family foundation that seeded it a decade ago.
In 2012, a robust philanthropic investment from the Kaneta Foundation launched the King William Charles Lunalilo Scholars Project (now referred to as the Lunalilo Scholars Program), giving 21 Hawaiʻi residents the chance to receive a transformative first-year college experience for free. Since then, a whopping 31% of Lunalilo Scholars have been the first in their families to attend college.
Current University of Hawaiʻi at Mānoa student Apenisa N. Saulekaleka, who goes by "Nisa," credits the Lunalilo Scholars Program with helping him rise from graduating from high school with a 1.3 cumulative grade point average to graduating from Kapiʻolani CC as a valedictorian.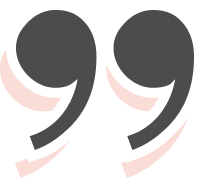 "All of that would not have been possible without Lunalilo instilling determination and hope especially to help me strive further," Saulekaleka said.
Now celebrating its tenth year, the Lunalilo Scholars Program continues to change the life trajectory of students facing a wide range of socio-economic challenges by providing access to higher education and a comprehensive array of services to support them.
That initial cohort of 21 students has since evolved into a program that has served more than 500 students, with a high of 101 scholars enrolling in fall 2018. The Kaneta Foundation made the new $1.2 million gift to promote the program's growth.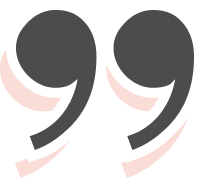 "During this pandemic, so many of us are filled with concerns and are isolated from family and friends. This is how many of our scholars lived prior to the pandemic. The Lunalilo Scholars Program helps to heal this feeling of separation. We bring students together for the common purpose of improving lives while creating generational change," said Lester Kaneta. "We believe the Lunalilo Scholars Program is even more important today and that is why we are making this gift so we can support and encourage real people. There is no greater gift than the gift of hope to those in need."
Making college possible
The project helps students who had not previously considered higher education a viable option due to financial and other barriers. Participants gain valuable college preparation through activities such as its Summer Bridge program and other support provided during their first-year experience at Kapiʻolani CC. The Lunalilo Scholars Program actively collaborates with public high school counselors and agencies working with adults who have little or no college background to identify people who will benefit the most from this innovative program.
The average age of a scholar is 21, but the oldest to date has been 68. The program helps traditionally underserved groups as 57% are Native Hawaiian and 12% are Pacific Islander.
Lunalilo Scholars Program Coordinator LaVache Scanlan said, "Lester and Marian Kaneta have been the visionaries behind this program. Their support at the beginning got the program launched, and this new donation will help us continue giving students a new start in life and the opportunity of a lifetime."
Lunalilo Scholars are more likely to re-enroll from fall to spring and persist to the second year of college than other first-year students, who are not in what's known as a 13th-year program. Native Hawaiian Lunalilo Scholars earn better grades and graduate and transfer at higher rates than other Native Hawaiian first-year students within the UH System.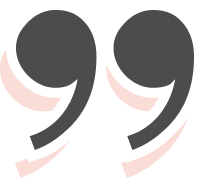 "We are most grateful to the Kaneta family for their innovative approach to building equity and educational aCCess for our community," said Kapiʻolani CC Chancellor Louise Pagotto. "This program has been so suCCessful in transforming the lives of scholars and promoting student engagement, learning and achievement, it has become one of our signature programs!"
Other contributors who have partnered with UH to support the program include the Clarence T.C. Ching Foundation, Kamehameha Schools and individual donors.