HONOLULU – The University of Hawai'i Foundation is excited to announce that philanthropists Lester and Marian Kaneta have pledged $1 million for a challenge grant to help raise funds to sustain the Lunalilo Scholars Program at Kapi'olani Community College, and double the number of students enrolled in this successful program. The Lunalilo Scholars Program at Kapi'olani Community College uniquely serves and supports financially at-risk students.
Kapi'olani Community College Chancellor Leon Richards said, "As a key educational institution for Hawai'i, Kapi'olani CC is constantly striving to increase student success, not just in terms of achieving a degree. Students come from all walks of life, with many real challenges they must overcome. We seek creative ways to engage, excite and motivate students to reach for their dreams." Richards continued, "That's where our special donors Marian and Lester Kaneta come in. With their support, we launched a scholarship program unlike any other. Now with their $1 million challenge grant, we can support more students and their families in their efforts to improve their lives."
The Lunalilo scholarship program was launched in 2012 when the school partnered with the Kanetas to start a scholarship program. Modeled after a similar pioneering community college program, the Lunalilo Scholars' success outcomes are impressive to both educators and donors alike.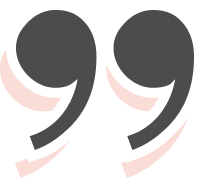 "It has been incredible to watch the students gain confidence, taking pride in their ability to succeed on and off campus, and truly changing the trajectory of their lives! When they begin to feel hopeful, they begin to realize they can break the poverty cycle and give back to their community," said Lester and Marian Kaneta. "The success rates for these students are outstanding. We are excited to see what happens in the next five years as the program grows through expanded private support and accepts more students. We can't do this alone and need partners!"
University of Hawai'i System Vice President for Community Colleges John Morton said, "Some people dream of going to college but do not believe they ever will. The perceived barrier might be financial or self-confidence or even just knowing how to start. Programs like the Lunalilo Scholars and the support of private donors like the Kanetas break down that first barrier and open up higher education to these students. Given this opportunity and the right support system, the students do very well and their dreams become their realities."
The Lunalilo Scholars achieve greater success when compared to their Kapi'olani CC peers: the Lunalilo Scholars take more credits, have higher grade point averages, are more likely to finish the first year and complete the second year. The Lunalilo Scholar students receive one-year of tuition at Kapi'olani CC, combined with an intensive support system designed to help students overcome many personal and academic challenges. Students participate in a summer bridge program to help them bond with their peer cohort, and prepare for their first year at college. They receive ongoing tutoring, mentorship, financial literacy, skill- building programs, and a range of support throughout their first year.
Lunalilo Scholars Program Director LaVache Scanlan knows how daunting the first year of college can be for students, especially for the at-risk population who are often the first in their families to attempt college. "Many students start the program with little more than a strong desire to work hard and get ahead. Some are near the brink of homelessness, or stuck in low paying jobs. We not only give them tuition support, but we then teach them goal setting, budgeting, and financial literacy so they learn critical life skills, and assist them in applying for grants and scholarships that will pay for the remainder of their college degree. Scanlan explained, the students also help each other navigate through personal issues. "Our Scholars form a close-knit support group. Some are victims of domestic violence, or substance abuse, incarceration or foster homes. We work closely with each student to understand their challenges and guide them through the year to help them find their way to independence, complete college and be successful."
Statistics show that those without a college degree are three times more likely to live in poverty than college graduates, and eight times more likely to depend on public assistance. In Hawai'i, people with bachelor's degrees earn on average $27,000 more per year, than those who only have a high school diploma.
"In our history of donating to a number of outstanding causes, we believe the Lunalilo Scholars Program has proven very successful and extremely rewarding. Meeting the students when they enter the program, following them through the year and witnessing their amazing life transformation is powerful. We hope that by offering this challenge grant, we will inspire other people and groups to make gifts and have their support matched. Please join us in creating a better Hawai'i through education," said Lester Kaneta.
The Program's first cohort started with 21 students and has grown. Now, more than 50 students will be enrolled in the 2015-16 school year. Donor support at various levels can help the Lunalilo Scholars Program expand to 100 students:
Some examples of what a donation could be used for are:
$6,000 will fund one student's participation in the program:
• $4,000 for tuition and fees
• $2,000 for wraparound services (support services, peer mentoring, books, transportation, computer etc.)

$1,000 will fund one student's books and supplies
$500 laptop/computers
$300 bus pass/transportation
University of Hawai'i Foundation President and CEO Donna Vuchinich said, "We want to partner with donors to eliminate the educational inequality that exists across our state by bringing value-added programs and support services to our most vulnerable students who want to create a better life for themselves and their families." Vuchinich continued, "These programs eliminate the barriers to higher education, and help the University of Hawai'i create a more educated citizenship. This is a critical component to ensuring a healthy Hawai'i now and in the future." Vuchinich concluded, "Making an investment in education is the best investment one can make. Please join us, and make a difference."